As the major sponsor of the Australian Open, Kia has been bringing live tennis action to living rooms for 12 years. But as technology continues to fly at break neck speed, the challenge to engage with the fans and keep their attention is becoming more and more difficult. One thing that Kia has learned over the years though is that fans love nothing more than getting as close to the action as possible. So this year, Kia took that experience to a whole new level, by developing a World first App that allowed fans to return serves from live Television Broadcast, using their smart phone as a racquet. The App, called GAME ON used Audio watermarking technology, handset timer, Giro, and accelerometer to measure how well players timed their return, how hard they hit it, and then calculated their score immediately.
Online banners, social media, on ground activations and a series of six TVC's, invited fans to download the App and return live serves for a chance to win an all new Kia Cerato Koup Turbo. Once downloaded fans could practice returning one of 6 different serves from a dedicated website, or return serves live from their TV during the two week national coverage. They were also encouraged to return the serves at Australia's biggest shopping centers, and at the Kia activation sites in and around the Australian Open.
• UX optimisation and approval
• Art direction for the GAME ON app as well as online media
• UI and motion design lead

The GAME ON App became a smash hit. Over a three week period it achieved over 193,000 downloads and 320,000 entries, exceeding Kia's best previous promotion by 300%. And without any international media spend, GAME ON went global, and was played in over 110 countries. In the first week, the App became the No.1 free App on iTunes, and in turn became Australia's most successful automotive App ever. But most importantly, Kia had their best January sales on record.
App User Interface Design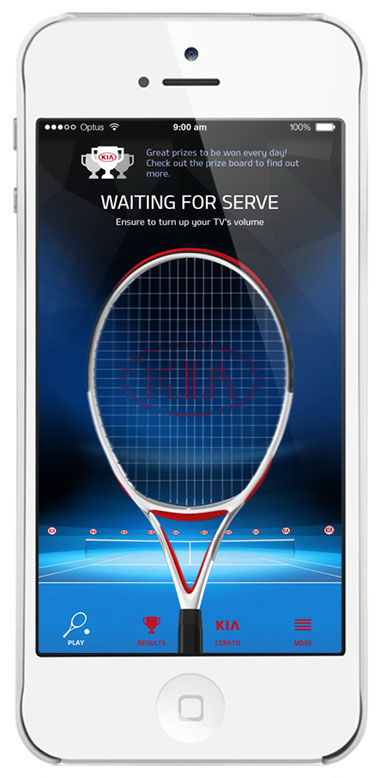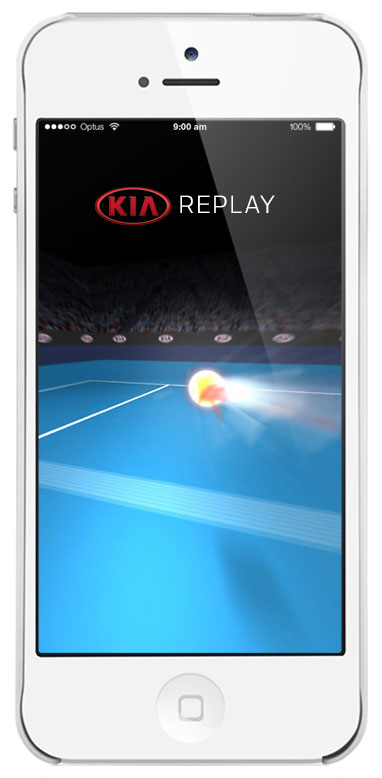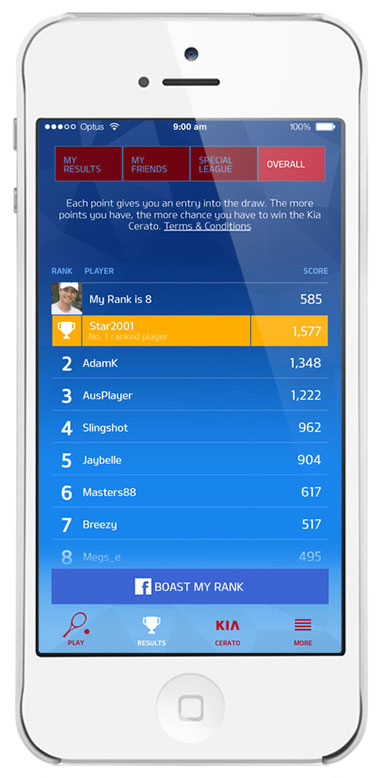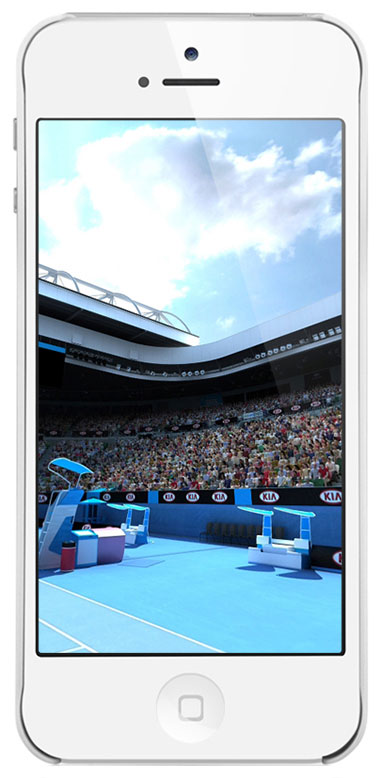 Campaign website (desktop version)